* Lecturers are listed in alphabetical order
* Please note that the program and speakers are subject to change
* In order to prevent COVID-19 infection, some changes might occur to the current format




13:00〜16:00
Highly Predictable Implants and Regenerative Treatments
The latest information on minimally invasive but highly predictable surgical treatments. Subject matter experts from both Japan and overseas will discuss soft and hard tissue regeneration in dental application, with an emphasis on choosing the appropriate surgical method based on individual cases and patient requirements.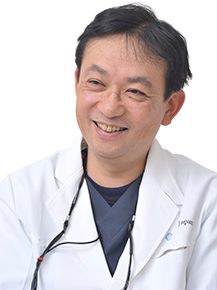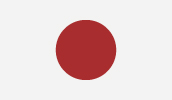 Moderator
Dr. FUNATO, Akiyoshi
Nagisa Dental Clinic

Lecturers
Contemporary Implantology: From Single Cases to Highly Resorbed Jaw

Dental implant therapy is considered as very predictable and effective to successfully treat edentulous patients.
Although the definition of success has been through many evolutions since the presentation of Alberktsson's criteria in 1986. Nowadays, a more subjective aspect has progressively been incorporated amongst classical biological criteria. It mainly concerns the implant/prosthetic unit integration with the soft tissue aspect and more generally the aesthetic outcomes.
The aim of this lecture is to present some contemporary management through different clinical situations. From single edentulous to highly resorbed jaw cases.
In each situation a particular point will be highlighted (Milled framework, connective tissue graft…).

Minimally Invasive Approach,Full Arch Case Management,Soft Tissue Management,CAD-CAM Restorations,Bone Graft

Anterior Area. Implants and Soft Tissue Management

The esthetic area is always a challenge for the professional. Nowadays, a correct soft tissue management is crucial for a good esthetic result, in this lecture we will review through different clinical cases some of the options that we have when we treat teeth and implants in an esthetic zone. A good implant 3D position and a correct provisional restoration management is crucial to obtain predictable results.

Immediate Implants,Soft Tissue Graft,Immediate Loading,Provisionals Restoration Fabrication,Restorative Materials
Implant Treatment with Predictability in Mind

In recent years, implant treatment has established a firm position as one of the options for prosthetic restoration. However, the more implants are popular, the more frequently of face problems related to implants in clinical practice. Most of the implant cases are partial defects, and in order to obtain long-term predictability of treatment results, comprehensive treatment planning is required not only for the planning of defects part. In the lecture, I would like to summarize the points necessary for implant treatment with consideration of predictability by presenting my own clinical cases.

Hard tissue augmentation Soft tissue augmentation Implant position GBR Bone substitute Membrane Connective tissue graft

Minimally Invasive and Highly Predictable Implant Prosthetic Treatment with Orthodontic Implant Site Development(Anterior Teeth)

Current implant treatment requires aesthetic aspects, in addition to functional demands, to be satisfied. The aesthetics of an implant is dependent on the position and the amount of hard and soft tissues surrounding it. Many tissue regeneration methods have currently been developed, and it has become possible to obtain pleasing aesthetics even when there is a lack of tissues. However, the current methods available can be improved in terms of predictability and invasiveness.
This lecture will discuss the advantages and disadvantages of orthodontic implant site development, a minimally invasive and highly predictable treatment, and its indications.